The OPTIONS, SETTING, & ABOUT tabs¶
The OPTIONS tab¶
In the OPTIONS tab, you can change
several general options,

the path, where the feature file & the visualizations are stored,

several visualization options.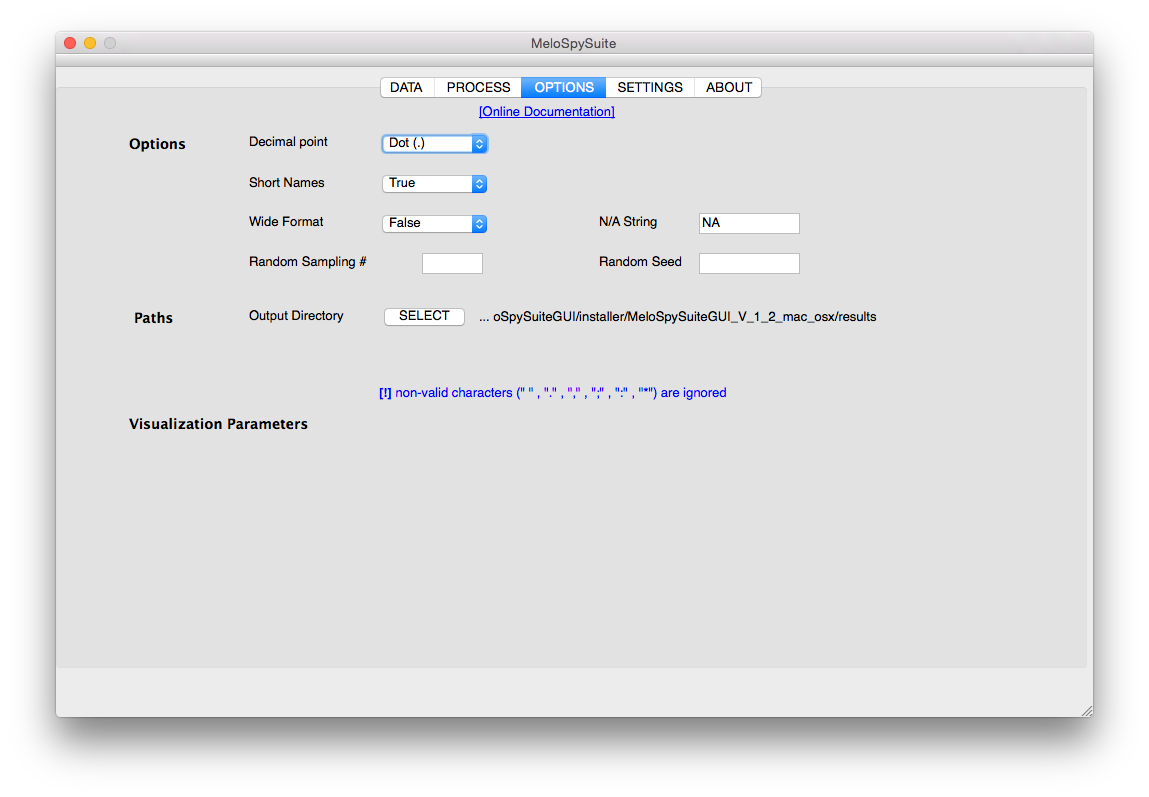 The SETTINGS tab¶
In the SETTINGS tab, you can
save the current MeloSpyGUI settings (including all settings from the previous four tabs)

load previously saved settings for MeloSpyGUI
By default, the Current Setting Name will include the current date and time. You can rename the current setting name as you like. Click on Save Current Setting in order to save the current set of settings as the current setting name.
If you want to restore a previous set of settings, choose one setting under Available Settings and click on Load Settings.
You can also delete the currently selected setting using Delete Setting or you can delete all stored settings using Delete All Settings.
Note
The settings files reside in the subfolder config\gui_settings of your MeloSpyGUI installation. Use this folder if you want to transfer settings to and from other users.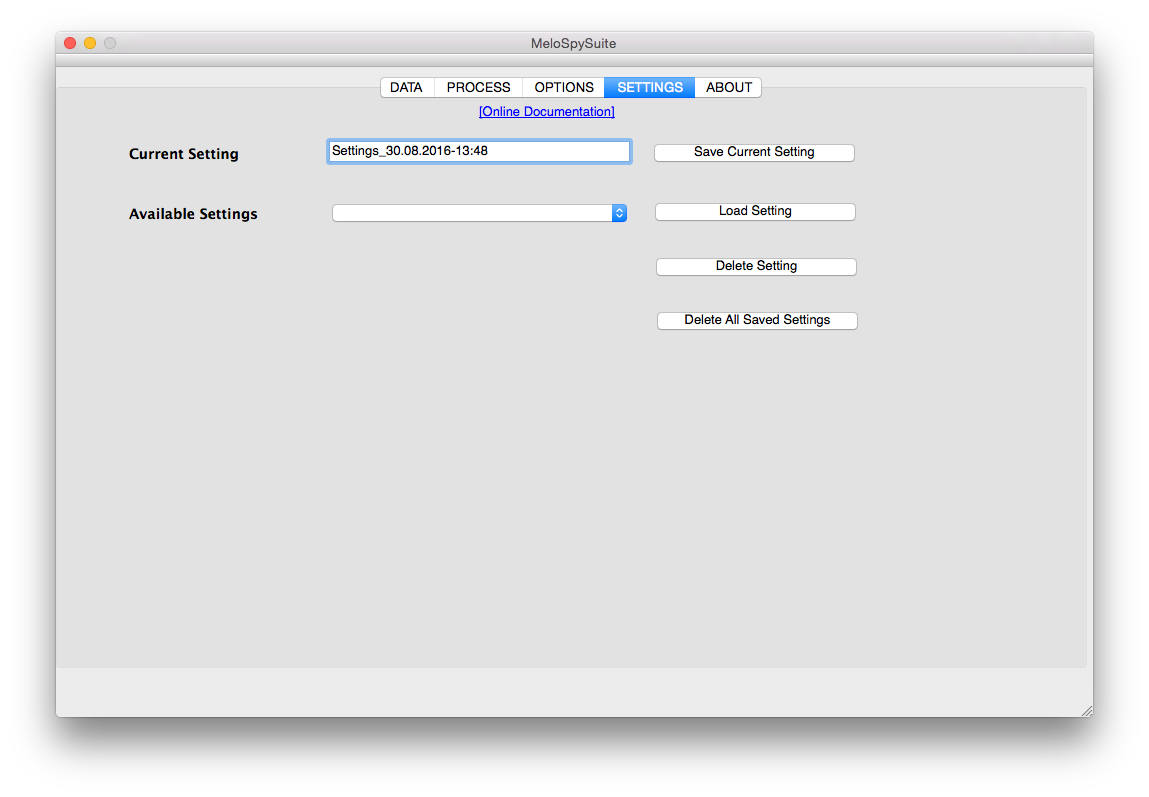 The ABOUT tab¶
Finally, the ABOUT tab shows disclaimer information about the authors and the Jazzomat Research Project.