How to use the MeloSpyGUI¶
Introduction¶
The MeloSpyGUI is a graphical interface that allows you to use melfeature to extract (score-based) features from
the Weimar Jazz Database,

the EsAC Database,

monophonic MIDI files,

Sonic Visualiser (SV) files (with melody annotations),

other symbolic file formats (EsAC, kern, CSV, TXT)
Overview¶
The MeloSpyGUI is divided into 5 tabs:
DATA → select the solos or melodies to be analyzed from a database or from external files (EsAC, CSV, MIDI, SV, TXT, kern).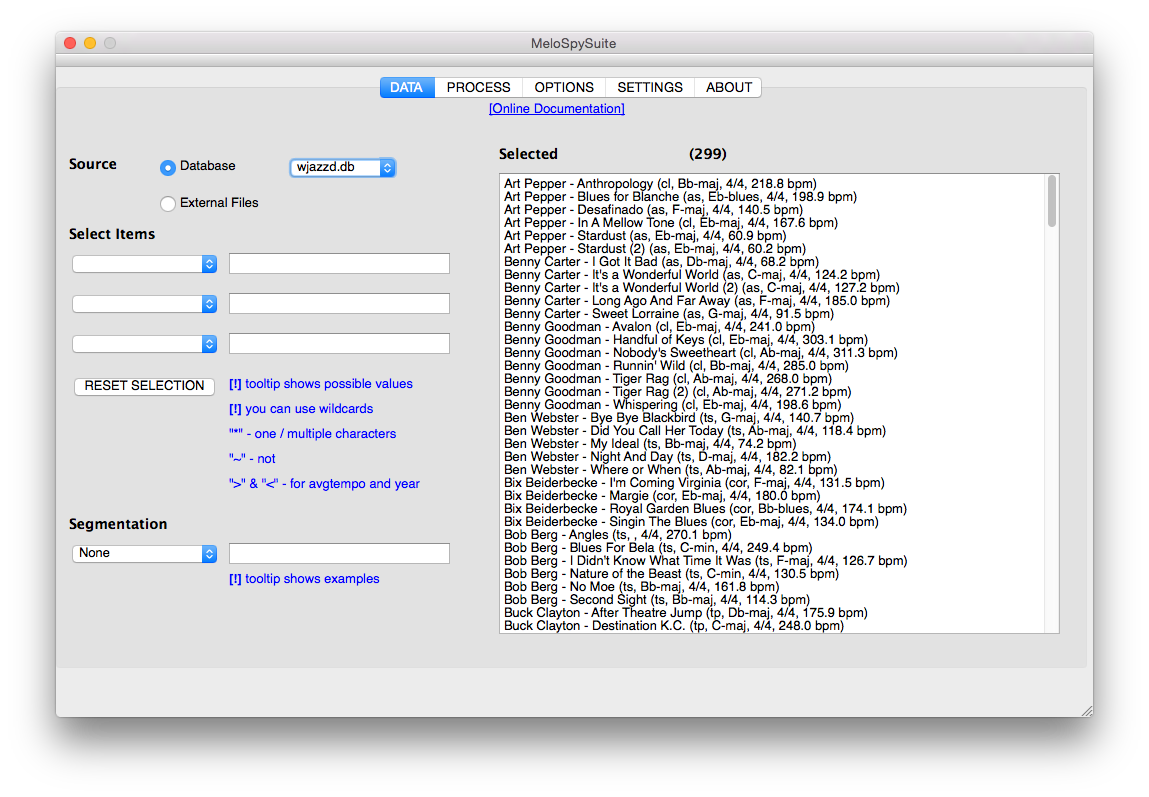 PROCESS → includes modules for feature extraction / visualization, pattern search, and file conversion.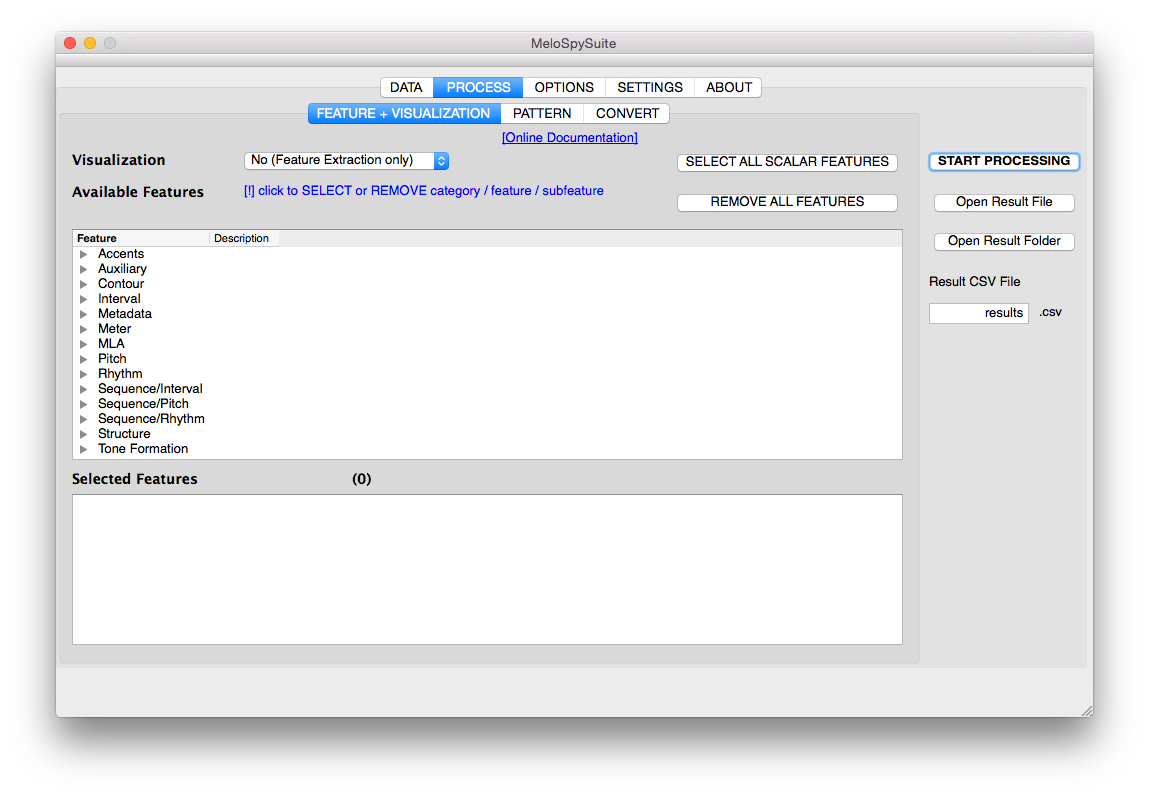 OPTIONS → specifies different options.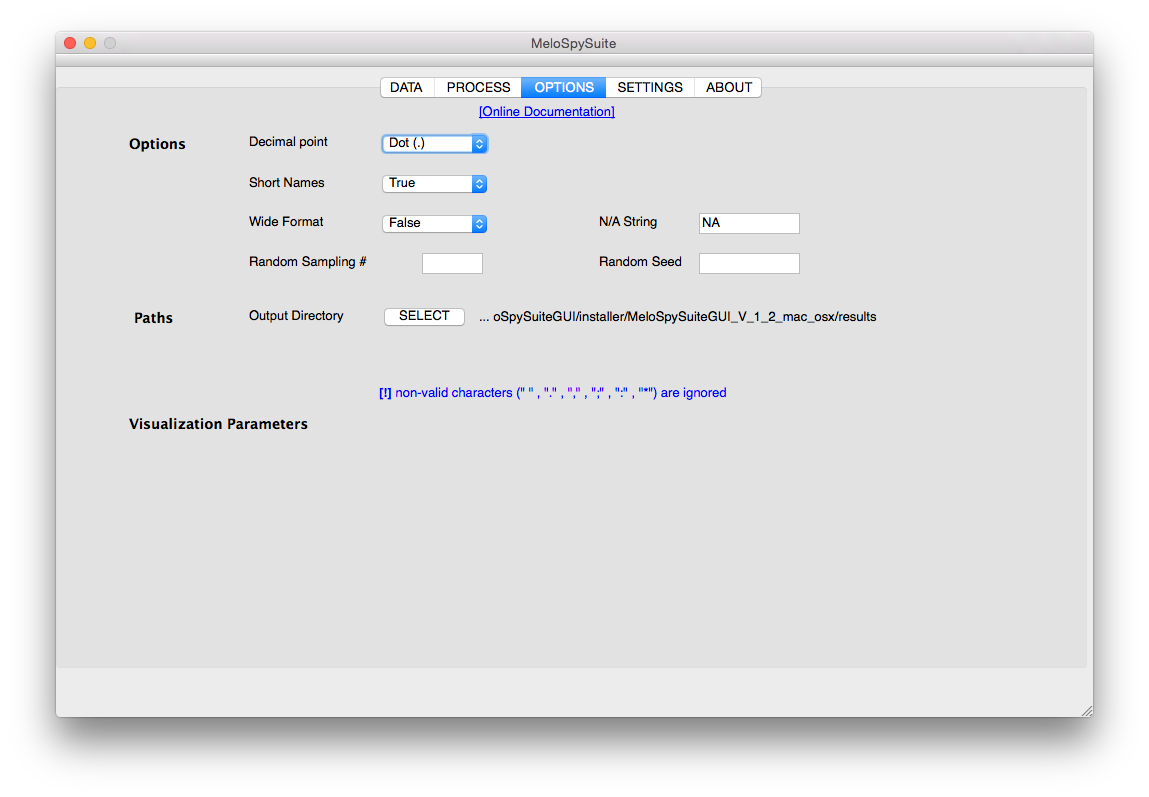 SETTINGS → allows to save the global settings and recover a previous state.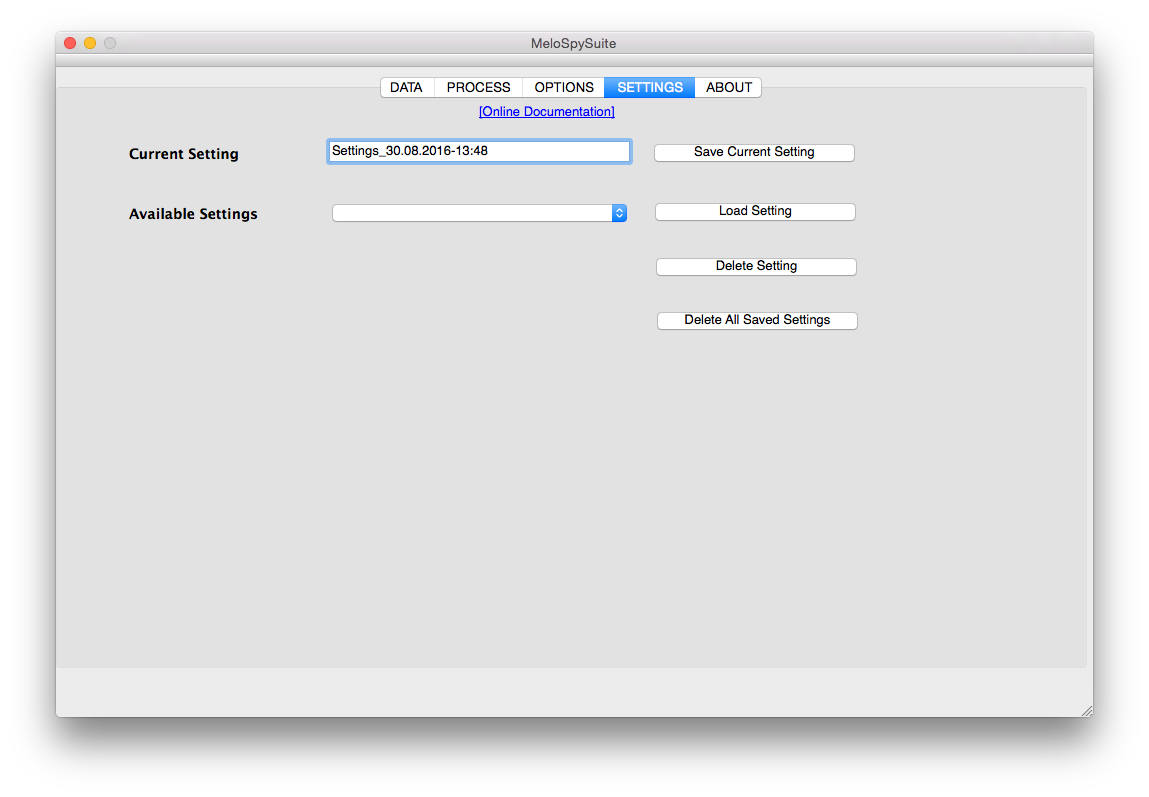 ABOUT → shows information about the authors & the Jazzomat Research Project.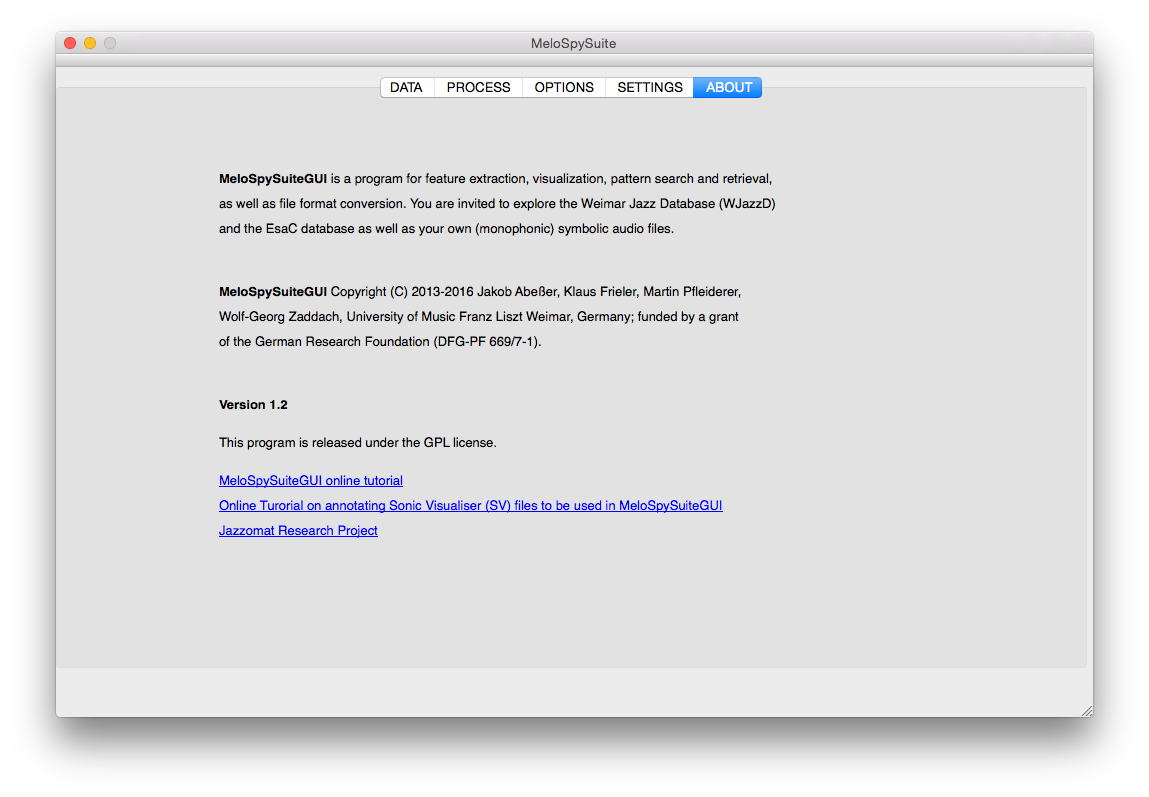 Hints, Tooltips & Shortcuts¶
Throughout the MeloSpyGUI, you will find several hints in blue font color that explain how to best use certain parts of the program.

Also, many of the text fields show tooltips, i.e., example values, if you keep your mouse pointer on them for a little while.

In the top part of each tab of the MeloSpyGUI, you find a link "Online Documentation" that opens the relevant part of the online documentation in your browser

You can start the processing for each mode by hitting F5.

F6 will open the result file (if a default program for csv files such as Excel or Calc is defined on your machine).

F7 will open the folder of the result file.
Contact¶
For support inquiries, bugs reports, and furthers suggestions, please write to jazzomat (at) hfm-weimar.de.
Enjoy using the MeloSpyGUI!
Next part: The DATA tab